Other sites linked to Trallwyn

Nant-y-cwm Steiner School, situated in a beautiful wooded river valley, 4 1/2 miles from Trallwyn Cottages caters for children from 3 to 14 years.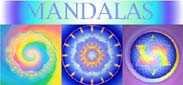 mandalas designed and published by Barry Stevens
Beautiful handcrafted yurts:
Info on York Steiner School
A site for meeting alternative green thinking people for friendship + relationship

http://www.celtic-connections-magazine.co.uk
which is about Celtic Connections magazine and publications.

SPIRIT OF THE ANCESTORS,
Sculpture and photography of Simant Bostock
This Made In Wales site owned by Anna Kavanagh

[ Previous | Next | Random Site | List Sites ]

Submit your page to 34 popular sites for free, using one form!
Farmhouse,
Cowshed,
Mountain View Cottage for 3,
Pottery,
Local Photos
,
Booking Conditions,
Booking Forms,
Prices,
E.Mail
Back to Anna's Home Page