Gors Fawr Stone Circle and the Presely Hills
Dreaming Stone, Gors Fawr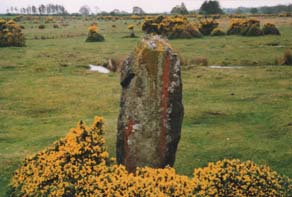 This standing stone is separate from the main circle but part of it. It has unusual magnetic properties and it is said to facilitate "dreaming" and "seeing visions".
Pentre Ifan,Tycanol, Nevern and Carn Ingli
Pentre Ifan
Pentre Ifan is one of the most famous sites in this area with a fascinating history. The hill of the angels (Carn Ingli) is in the background.
St Davids, St Nons and St Davids Head.
St Davids Cathedral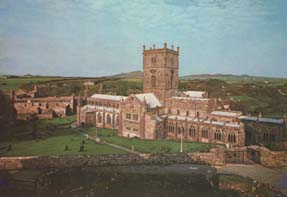 St Davids is an ancient site of great significance in the Christian Tradition but like so many Christian sites it is placed on an older site going back many thousands of years.
Some places of especial scenic beauty.
Photographic Tour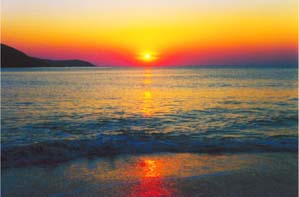 Pembrokeshire is famous for its coastline, which is breathtakingly beautiful. On a sunny evening many people can be found gazing out to sea as the sun sets.